Globalization has made outsourcing B2b software development services a trend in the industry today. With digital advancements in many industries, the need for software solutions has risen steeply worldwide and across sectors like healthcare, travel, and science. An experienced software development company in India carves a niche for itself globally by providing exceptional and timely services.

India has several leading software development companies. This is because the government has relaxed FDI restrictions and reduced trade barriers, thus easing the process for international and domestic organizations to conduct business. Outsourcing your projects to India can put your business on the map by helping you get the best software programs within your budget. You will be able to:

1. Skilled workforce: India has a big talent pool of developers who are skilled and competent in the latest technologies like cloud computing, big data analytics and social media. It isn't easy to find such a diverse mixture of employable talent anywhere else in the world.

2. Lower costs- both operational and labour: The most significant advantage of outsourcing to a software development company in India is the lower operating and labour cost when compared to US, Canada, Australia and Europe. A company can also save on infrastructure, and other start-up expenditure as the offshore development companies in India already have all the latest technology and equipment and can begin working on your project right away. Your company can reap much higher benefits in this scenario.

3. English language proficiency: Indian software developers are well-travelled and have a high proficiency in English to the point where they are at par with native English speakers, though pronunciation may differ. This makes communication seamless and effective right from the strategy planning stage up to the execution of the project. You won't face any language barriers when dealing with companies that offer B2b software development services.

4. Time zone benefit and increased productivity: When you outsource your software development, your productivity is enhanced due to developers working across different time zones. This also ensures that you can get round the clock customer support. Increased productivity and excellent customer support are two main ingredients for customer satisfaction.

Low cost, high return and great flexibility are what you can hope to achieve by outsourcing your project to the best software development company in India. To pick the right firm, take a look at their past projects and staff expertise. Weighs all the factors and arrive at an informed decision to outsource your software development to offshore centres.


Almost everyone has a mobile device in their pockets these days. Earlier, mobiles were used just to make phone calls. However, nowadays, smartphones are used for multiple purposes from making calls to online shopping, gaming and the works. A professional mobile application development service company can create a whole host of mobile apps that can be used for almost every conceivable purpose.

India being a hotbed of outsourced software development services has seen a surge in demand. Businesses are looking to hire a mobile app development company in India to create apps that will place their brand and their products in the mobile sphere. Not only can you reach a larger customer base, but this is also a vital way to prepare your business for the future.

Reasons to develop a mobile app for your business

 1. Increased Sale and profits: Ultimately, the goal of any business is to have more sales and increased profit. Whether you are a restaurant, gym, retailer, or you have any other business, it is evident that increased sales lead to business success. Studies show that mobile apps can help increase sales to a considerable extent. A mobile application development service company can help you tap into this goldmine of business.

2. Simplified buying experience: Purchases have become so much easier with the launch of e-commerce websites. Instead of having to go to a physical store, customers can browse products online with just a computer from the comfort of their homes. Having a mobile app for your business takes this comfort a notch higher. There is no need to even log in to a computer as they can buy from wherever they are using their phones.

3. Product navigation and payment: Mobile apps encourage customers to make purchases as apps are easier to navigate than websites. Payments over phone are also convenient and faster.

4. Communication: An app helps connect a business with its customers mainly via push notification feature. It can alert customers to new offers and products available. Direct messaging also helps communicate with the customer by answering any questions they may have about the product they are considering buying.

Still unsure about hiring a mobile app development company in India? It's your decision as a business owner to get on board or get left behind. If your business does not have a mobile app that motivates customers to make purchases that are easy and exciting, you are certainly missing out on a massive chunk of potential customers from an ever-growing and global market. So make the right move.
India is a global favourite when it comes to the development of software. Companies across the globe prefer to outsource their software to India despite the fact that there are various other nations that also offer software solutions. There are four major reasons for this. Firstly, the sheer population of professionals in the nation is reason enough to send in software development requirements to India. Secondly, outsourcing is much more economical and cost-effective than having an in-house team of software experts. Thirdly, the "shift" culture across software development firms in India and lastly, language proficiency allowing for effective communication across international borders. 
Reason 1: The sheer number of software engineers
The number of software development companies in India has been on a steady rise and these companies have created a massive demand for software engineers across the nation. India has over 2.75 million software developers and a 90% increase in this statistic is expected, i.e., India is expected to see over 5 million software developers in the near future. The sheer number of software developers alone is reason enough to outsource one's software requirements to India's enormous pool of talent. 
Reason 2: Outsourcing is an economical choice
The alternative to outsourcing is to invest in a team of software experts within one's firm. This requires expenses on various fronts including infrastructure, cost of resources, recruitment costs, etc. Compared to these expenses, outsourcing involves one time payments that are definitive and not dynamic, allowing the firm to save up on the other expenses mentioned above.
Reason 3: In India, we work all hours
Software development firms in India follow a "shift" culture, i.e., employees work in shifts depending on the time zone of the clients. This ensures that the developers work simultaneously with the clients despite being halfway across the globe from them. This is possible only because of India's position in the time zone map of the world. 
Reason 4: English is definitely not India's crutch
English can well be considered the global tongue. The schooling system in India is such that students across the nation are imparted with knowledge of the English language and evaluated in the same, allowing them to be able to handle the language well as they graduate. Moreover, software development companies in India specifically recruit developers who are proficient in the language to cater to a global crowd. 
Application Programming Interface or API in the simplest of terms is the messenger between applications, the server and the end-user. The end-user enters data into an application to get the desired result, this data is converted into a language that the server understands and is transferred to the server for action, the action (it could either be the desired result or otherwise) is then communicated to the end-user in a language they understand. All of this transfer of data and conversion into understandable language is done by API. There are four major types of API, but one can also get API tailor-made to suit specific requirements by custom API development companies in India.
Type 1: The Public or Open API
As the name suggests, public or open application programming interface is open to the public. The restrictions in this type of API are very few, in fact, it is meant to be accessible by everyone. Of the numerous custom API development services in India, setting up a minimum restriction of access upon registration is available even with respect to public or open APIs.
Type 2: The partner Application Programming Interface
Custom API development companies in India also develop "partner APIs". They are suitable for business operations as access is granted only to partners in the business. As opposed to open APIs, to gain access to a partner API one has to get past processes that require identity validation. The data regarding identity could be specific to each partner, or it could be common for all of the partners. They are, however, still visible to the general public at large, even though access is restricted
Type 3: The Internal or Private API
The internal or private API is completely hidden to external eyes. It is made available solely to those manning the internal systems. Internal APIs are usually developed to facilitate intra-company communication between employees or departments or various departmental heads. Like in partner APIs, internal APIs also involves a process of identity validation and authorization to access the internal systems.
Type 4: The composite Application Programming Interface
Custom API development services in India also involve the development of composite APIs that brings together multiple data. This is preferred to execute tasks that require information from several different service APIs. Composite APIs enable developer's access to multiple endpoints.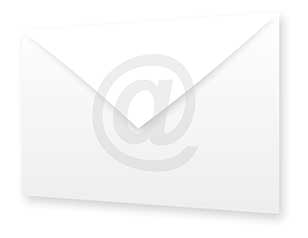 Move up to the world class products and services needed to take your business to the next level