If you are looking forward to having an app built for your e-commerce venture, there are certain common features of good e-commerce apps that you should keep in mind before doing the same. Ecommerce mobile app development companies will guide you at every step of the process, but already having a basic idea of what you want would help you more. Here are the basic functions that every good e-commerce mobile app must have:
1.    Easy registration : Ecommerce mobile app development companies know that easy registration is a basic prerequisite for anything they design. There should be an option of registration or sign-in using the visitor's social media accounts. This process should just take a moment and it should be completely hassle-free, otherwise, it can be a huge turn off for the user.

2.    Easy search and filtering options: Every good e-commerce app must have easy search and filtering options so that the users can find their desired items easily. This is a very essential feature without which nobody will prefer to associate with your business. Make sure that you include this in your requirements whenever you hire services from an e-commerce application development company.

3.    Product information and feedback systems: Every e-commerce application development company should ensure that the app they have designed must have product information on the display. Not only that, but it should also have feedback systems containing honest reviews from the buyers of every item so that any potential user makes an informed decision before buying anything.

4.    Easy check-out systems: Ecommerce mobile app development companies should also have a service to provide easy check out systems. One should make sure that the check-out process is quick, easy, and secure. UPI payments are convenient and common these days, and users prefer them to other options because of the cashbacks and special offers.

In conclusion, good e-commerce apps have common features such as easy registration, easy search and filtering options, product information and feedback systems, and easy check-out systems. It is important to be mention these requirements to the e-commerce application development company you approach.
A software development company in India that develops B2B custom software needs to be at the top of its game as B2B customers are well informed, aware of their choices, and will quickly switch to a competitor if they offer better services. Therefore, companies adopt industry best practices and come up with innovative features that can set them apart. 
Added Safety and Security Features
Companies that offer B2B software development services ensure that their products offer the highest level of data protection. They understand that B2B customers may need on-site hosting, disaster recovery processes, periodic security audits, and stringent access control to keep their data secure. 
Management of Complicated Workflows
In a dynamic organization, B2B applications may be accessed by different employees from various levels of the organization. Therefore, these applications need to be designed to accommodate configurable and complex workflows and various levels of access to data. Some features could include role-based access to data, individual sign-on facilities, hierarchical data access, etc. 
Addition of Power Features 
Companies that offer B2B software development services offer better payment terms, greater customization, and more tailored service than they would to their B2C clients. Custom B2B software may include power features such as advanced search and filter options, keyboard-driven access for data entry, robust data import and export options, multiple selection processing, and customized dashboard views.
Instant Attention and Communication
Are you looking for the best software development company in India to help with custom software for your business? One key factor that should influence your decision is their promptness in communication and service. When your application faces technical issues, it could cost you time and money in the long run. This is when it helps to have developers design embedded chat, help desk, and call functionality features in the product itself.
AI and Business Intelligence Tools
When you outsource your requirements to a software development company in India, they can use tools such as machine learning, artificial intelligence, and analytics to personalize your application for your target market. These tools can be useful for advanced decision making and data gathering. 
With Gen Zers and Millennials set to form a large percentage of the customer base in the future, businesses need to devise strategies to capture this segment. Choose the best software development company in India to help create products that will appeal and retain customer interest.
Globalization has made outsourcing B2b software development services a trend in the industry today. With digital advancements in many industries, the need for software solutions has risen steeply worldwide and across sectors like healthcare, travel, and science. An experienced software development company in India carves a niche for itself globally by providing exceptional and timely services.

India has several leading software development companies. This is because the government has relaxed FDI restrictions and reduced trade barriers, thus easing the process for international and domestic organizations to conduct business. Outsourcing your projects to India can put your business on the map by helping you get the best software programs within your budget. You will be able to:

1. Skilled workforce: India has a big talent pool of developers who are skilled and competent in the latest technologies like cloud computing, big data analytics and social media. It isn't easy to find such a diverse mixture of employable talent anywhere else in the world.

2. Lower costs- both operational and labour: The most significant advantage of outsourcing to a software development company in India is the lower operating and labour cost when compared to US, Canada, Australia and Europe. A company can also save on infrastructure, and other start-up expenditure as the offshore development companies in India already have all the latest technology and equipment and can begin working on your project right away. Your company can reap much higher benefits in this scenario.

3. English language proficiency: Indian software developers are well-travelled and have a high proficiency in English to the point where they are at par with native English speakers, though pronunciation may differ. This makes communication seamless and effective right from the strategy planning stage up to the execution of the project. You won't face any language barriers when dealing with companies that offer B2b software development services.

4. Time zone benefit and increased productivity: When you outsource your software development, your productivity is enhanced due to developers working across different time zones. This also ensures that you can get round the clock customer support. Increased productivity and excellent customer support are two main ingredients for customer satisfaction.

Low cost, high return and great flexibility are what you can hope to achieve by outsourcing your project to the best software development company in India. To pick the right firm, take a look at their past projects and staff expertise. Weighs all the factors and arrive at an informed decision to outsource your software development to offshore centres.


 The digital world has grown in leaps and bounds over the last few years. If you look around, you will find that smartphones are being used for almost everything - as a morning alarm, to keep track of your steps, to order your favourite food, to book movie tickets - the list is endless. Companies that specialize in mobile application development services have created functionally superior and user-friendly apps for brands in different sectors from technology, cosmetics, hospitality, tourism and more.
Use of AI Technology to Make Smart Features
With increased familiarity with apps, users have become more demanding. They want added functionality, integration, and simplicity to match with their growing needs. Artificial intelligence is a revolutionary technology that has taken app development by storm. AI has changed the way people conduct business and use devices. Today, apps can offer automated customer service, speech recognition and more. Developers can create learning-driven apps that can be tweaked or adjusted to offer more context-rich and meaningful experiences for the user. 
Serve Customers Better Using Chatbots
A mobile app development company in India can help bridge the gap between your business and customers. Chatbots can help take control of communication lines and does away with human to human interaction. They can be integrated to mobile apps to satisfy demanding customers who wish to get precise and quick answers to their questions. This feature can also be used to gather vital data on customer behavior, which can be later analyzed to tweak the answers or responses given by the bot. When it comes to voice commands, modern bots use natural language processing to figure out differences in tone and voice.
Save Time and Effort through Innovative Apps
Businesses have also invested in mobile application development services to introduce new and wearable technology such as smart watches, fitness bands, and movement trackers. These wearable apps use sophisticated technology and are gaining in popularity across demographics.  Further, the market is also seeing instant apps that do not need to be downloaded. They load quickly and are memory efficient, small, and very convenient. Lastly, the demand for mobile wallet apps such as Google Pay and PayPal continues to see an upward surge, due to ease-of-use and seamless payment options.
For more details on mobile application development services, contact leading firms in the industry who can revolutionize your brand by creating trendy and feature-rich apps that can grow your business.
Almost everyone has a mobile device in their pockets these days. Earlier, mobiles were used just to make phone calls. However, nowadays, smartphones are used for multiple purposes from making calls to online shopping, gaming and the works. A professional mobile application development service company can create a whole host of mobile apps that can be used for almost every conceivable purpose.

India being a hotbed of outsourced software development services has seen a surge in demand. Businesses are looking to hire a mobile app development company in India to create apps that will place their brand and their products in the mobile sphere. Not only can you reach a larger customer base, but this is also a vital way to prepare your business for the future.

Reasons to develop a mobile app for your business

 1. Increased Sale and profits: Ultimately, the goal of any business is to have more sales and increased profit. Whether you are a restaurant, gym, retailer, or you have any other business, it is evident that increased sales lead to business success. Studies show that mobile apps can help increase sales to a considerable extent. A mobile application development service company can help you tap into this goldmine of business.

2. Simplified buying experience: Purchases have become so much easier with the launch of e-commerce websites. Instead of having to go to a physical store, customers can browse products online with just a computer from the comfort of their homes. Having a mobile app for your business takes this comfort a notch higher. There is no need to even log in to a computer as they can buy from wherever they are using their phones.

3. Product navigation and payment: Mobile apps encourage customers to make purchases as apps are easier to navigate than websites. Payments over phone are also convenient and faster.

4. Communication: An app helps connect a business with its customers mainly via push notification feature. It can alert customers to new offers and products available. Direct messaging also helps communicate with the customer by answering any questions they may have about the product they are considering buying.

Still unsure about hiring a mobile app development company in India? It's your decision as a business owner to get on board or get left behind. If your business does not have a mobile app that motivates customers to make purchases that are easy and exciting, you are certainly missing out on a massive chunk of potential customers from an ever-growing and global market. So make the right move.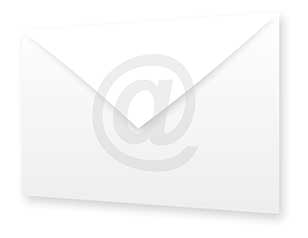 Move up to the world class products and services needed to take your business to the next level